Jenkins Independent Schools
Classes of 1912 - 2019
In Memory
Nick Diachenko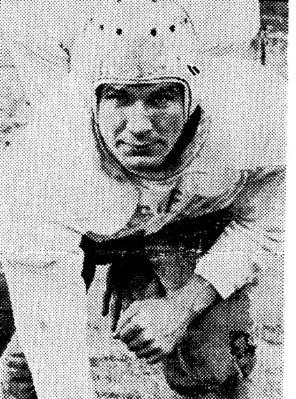 Diachenko, Nick Sr.,

born December 8,1924 in Thorpe, WV, shuffled off his mortal coil August 20, 2015.

During his wonderful life he touched the hearts of many who will fondly remember him. Nick joined the Army fresh out of high school to fight in the Pacific Theater of World War II, where he was decorated with four Bronze Stars and a Purple Heart.

After the war he attended Western Kentucky Teacher's College (now WKU) on a football scholarship where he met Elsie who became the mother of his three children. Once he completed his master's degree, he began his teaching and football coaching career that included an undefeated 1957 season at Jenkins (KY) H.S. He was a speaker, poet, and a philosopher who found a strong relationship with God later in life becoming a Lay Minister and Sunday school teacher. Being an avid golfer, he was the founding father of the Jenkins Players Championship ("JPCan Invitational which just had its 26th annual event). Other passions included gardening. Miniature Schnauzers, and organizing family get-togethers.

Cherishing his memory along with countless students, players, friends and colleagues he leaves: his loving wife of 47 years-Thelma, daughter Debbie (Jim), son Nick (Donna), daughter Trish, six grandchildren, two great-grandchildren, 13 nephews, two nieces and a special loving caregiver, Michelle Towles.

A Memorial Service is planned for Wednesday, August 26, 2015, 2 p.m. at

Ponder Creek Estates, 620 Valley College Drive, Louisville, KY 40272 in their chapel.